INTERNATIONAL TELETEXT ART FESTIVAL ITAF Yle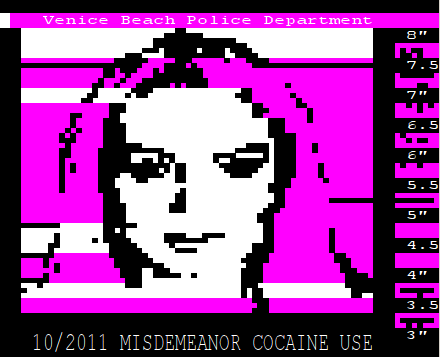 WELCOME TO THE OPENING of ITAF Yle:
>>>> exhibition by Kathrin Günter and
>>>> the founding event of MUTA (MUSEUM OF Teletext Art).
The artist is present in the opening.
Further information scroll down, or click here:
Thursday 20.3.2014 8pm at FISH Helsinki, Alppikatu 17 lh2 Helsinki
INTERNATIONAL TELETEXT ART FESTIVAL ITAF Yle
"Any sufficiently advanced technology is indistinguishable from magic."
Arthur C. Clarke
20.3.-22.4.2014
in Yle Teletext and FISH Helsinki
The FixC cooperative organises together with Yleisradio, Finnish Broadcasting Company, a festival of teletext-art ITAF Yle. The artworks are broadcasted 20.3. – 22.4.2014. on Finnish teletext (pages 525 – 541).
The festival program includes an exhibition of works by Kathrin Günter, the winner of Teletext Art Prize2013 and a video compillation of ITAF Yle teletext-art works with a soundtrack by Uli Mayr including "Das Atom im Videotextreich" by Dragan Espenschied's Eurodance band, Bodenständig 2000. The exhibiton takes place in the brand new FixC coopertive showroom: FISH Helsinki.
The ITAF Yle opening event also celebrates the founding of the world's first and propably last teletext art museum MUTA (MUseum of Teletext Art). The museum will show artworks on a regular basis on a permamnet teletext page in Yle Teletext. In addition the museum will archive the teletext artworks in digital form for the media-archeologists of the future as part of the collection of Finnish electronic art VILKE.
The teletext art works in ITAF Yle have been previously shown in ITAF2013 in ARD text, ORF TELETEXT and SWISS TELETEXT. In one month over a million people viewed the artworks and following the success ITAF2013 was selected in to the program of Ars Electronica Festival , Linz, Austria, 5.9.-9.9.2013
The participating artists in ITAF Yle are :
LIA, Manuel Knapp, UBERMORGEN, Daniel Egg, Marc Lee, Raquel Meyers, Kathrin Günter, Max Capacity, Dragan Espenschied, Jarkko Räsänen, Goto80, Seppo Renvall , Dan Farrimond, Juha van Ingen, Cordula Ditz and John Lawrence.
The opening continues 10pm with a ITAF lo-tech teletext art videomix acompanied by chiptune music played by Jarkko Räsänen in Sandron kulma Kolmas linja 17