Katier is very pleased to announce the publication of her very first and brand new pocket photobook 'Star Shots' in happy collaboration with AGLU!
Check out the AGLU website and buy your copy now!!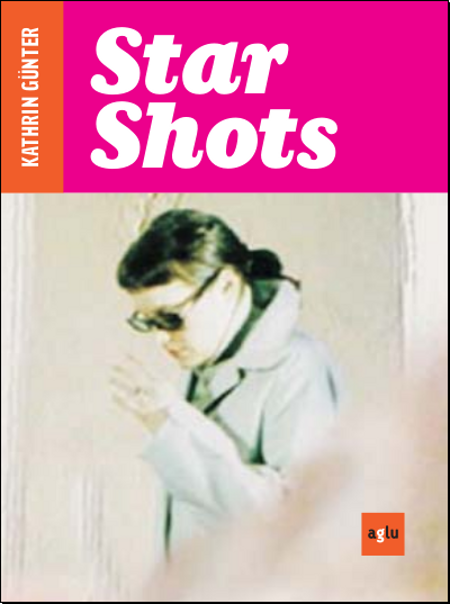 NEW BOOKS
Following on from the success of our Strange Days and The Air Was Full of Promises books by Adam Geary in July 2012, Aglu is delighted to announce the publication of two new books and allied set of photographs.
Star Shots by Kathrin Günter, investigates the cult of the female celebrity serviced by paparazzi imagery and asks vital questions about those that 'capture' and use such images and of the 'captured'. Kathrin is a German photographer/artist based in Berlin.
Berlinoir by Sebastian Klug, takes us on an atmospheric journey through the nightlife of Berlin. Using a mobile phone, Sebastian is able to recreate the energy and vibrancy of his nocturnal encounters in these colourful and ghost like images. Sebastian is a German photographer based in Berlin.
ABOUT AGLU
Aglu provides a breathing space for new work and ideas. Swimming under the mainstream, it raises its head through our pocket photobooks and presents a range of new work that will hopefully take your breath away. Our philosophy is to provide high quality books and original photographs at affordable prices.
Aglu publishes photography and alongside the books, sells limited edition original prints from the books. Our books are distributed through a limited number of bookshops and can be viewed and purchased online at the BOOKS section of this website. The photographs are available through the PHOTOGRAPHS section of the website.